Companies

Healthcare IT Leaders is a national leader in IT consulting and workforce solutions. We help leading hospitals and health systems achieve their goals for digital transformation and optimal patient care with implementation services, project management, consulting, managed services, and talent solutions. Learn more at www.healthcareitleaders.com.
---

Locums Choice fills staffing gaps at hospitals and clinics by placing medical doctors and other clinicians in temporary (aka, Locum Tenens) roles. Key focus areas include surgery, anesthesiology, and hospital medicine. Learn more at www.locumschoice.com.
---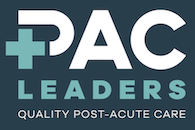 PAC Leaders is a medical management company on a mission to deliver high-quality, protocol-based care for patients in Skilled Nursing Facilities (SNF) nationwide. Our physicians and nurse practitioners utilize clinical pathways and decision support technology to improve outcomes and reduce variability and costs in post-acute care (PAC) settings. Learn more at www.pacleaders.com.
---

Sublimation Health offers expert cloud migration and management services to modernize and transform the IT infrastructure of hospitals and health systems. Learn more at www.sublimationhealth.com.
Market Facts
Locum tenens is an estimated $2B annual business in the U.S. and is the fastest-growing segment of the medical staffing industry.
The e-Health market, inclusive of Electronic Health Records, is expected to grow 13% annually through 2015.
The Cloud Computing (or Software-as-a Service) market is estimated at $14B by 2013.
In a recent survey, 77% of hospitals reported use of locum tenens to fill staffing gaps.