About
W3 is a small group of successful entrepreneurs whose mission is to fund and support new entrepreneurs in the launch and development of high-growth businesses. Combining angel investment with an incubator model, W3 provides seed capital, shared office space, operational resources and hands-on management to nurture new companies toward rapid revenue and profitability. Founded in 2008, W3 and its portfolio companies are headquartered in Alpharetta, GA.
Our Team
Bob Bailey, Principal
Bob Bailey was previously a co-founder and principal at the consulting and IT services firm B2B Workforce where he developed strategic partnerships with SAP America, Accenture, IBM, Deloitte and BearingPoint. In 2007, the company was ranked on the INC 5,000 as one of the nation's fastest growing private companies and was acquired by Vedior (now Randstad), a $30B global staffing solutions company. Previously, he was a partner at Atlanta-based ICON Search and Consulting, acquired in 1998 by Acsys, Inc. Bob has a Bachelor's degree from the University of Georgia.
Ted Justiss, Principal
Ted Justiss was previously Chief Operating Officer for B2B Workforce, where he oversaw recruiting operations and vendor management as well as client development. Prior to joining B2B, he was the Southeastern Division President for Acsys, Inc., a national IT and Finance staff augmentation firm. Ted began his career with Deloitte and Touche as a CPA. He has a Bachelor's degree from the University of Georgia.
Alex Gramling, Chief Marketing Officer
Alex Gramling was previously Vice President of Marketing at the specialty pharmacy division of Express Scripts, a Fortune 140 healthcare company, and at Priority Healthcare, a Fortune 1000 company acquired by Express Scripts in 2005. Alex has also held management roles at several venture-backed startups, including iVillage.com and drugstore.com, where he shared a U.S. patent for site functionality. He has a Bachelor's Degree from the University of Georgia and a Master's Degree from Miami University of Ohio.
Dr. Keith Marsh, SVP Public Sector
Keith leads government contracting and public sector activity for the company. His 20-plus years of experience includes executive leadership roles for Systems Integrators such as IBM and SAIC, as well as, small businesses supporting Fortune 500, Healthcare, and Government clients. He holds a Bachelor's Degree in Electrical Engineering from Auburn University, a Master's Degree in Business Administration from California Coast University, and a Doctorate in Business Administration from California Coast University.
Tom Galbreath, CFO
Tom Galbreath manages the finance group and all financial reporting for the W3 companies. Previously, Tom was VP of Finance at B2BWorkforce, a Randstad company, where he held similar responsibilities. He holds a BS in Accounting from the University of Alabama.
Michael Cooper, Chief Quality Officer
Mike leads quality assurance and testing initiatives for our clients. An acknowledged global thought leader in the field, he was previously the software QA and Testing evangelist for HP Software. Prior to that, he was Sr. Director for IT Quality Assurance at T-Mobile USA, where he led a group of 500+ QAT professionals. He holds an MBA from Georgia State University and a BA from the University of Florida.
Contact Us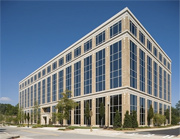 W3, LLC
925 North Point Pkwy., Ste 160
Alpharetta, Georgia 30005